GEISHA WARE
From the late 19th Century until the 1950s, Geisha Girl, "Geisha Ware" plates, pitchers, salt & pepper shakers and Teacups & Saucers such as this one: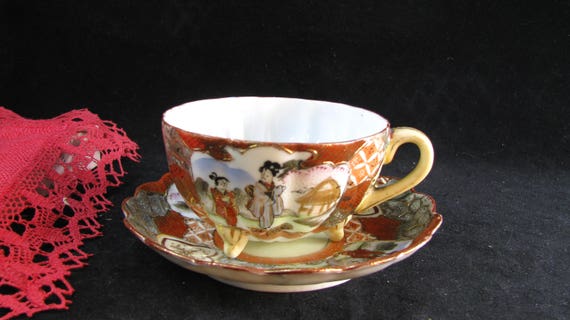 At the time these and numerous other items were available grocery store promotions and giveaways in movie theatres. Or less commonly known as "Kimono Lady" ware.
Over 100 patterns were available but all feature Japanese ladies in brightly-painted kimonos, typically surrounded by temples, lakes or gardens. Because they were free or inexpensive, they quickly became very popular.  This teacup and saucer is a perfect example delicate thin eggshell porcelain, rusty orange, accented in gold so beautiful.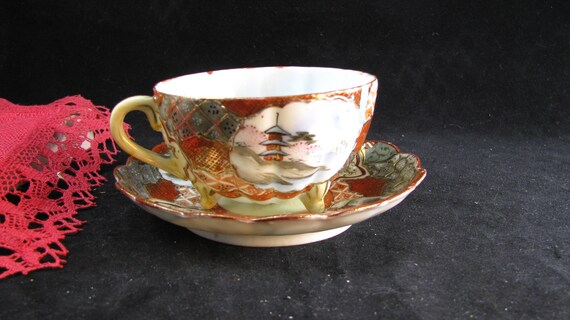 At jjantiq.etsy.com we have this beautiful item and many more.
---